They all meet in The Woods.
Rock stars and presidents, corporations and comedians, associations and legendary athletes: For nearly half a century, they all live it up at the celebrated Woodlands.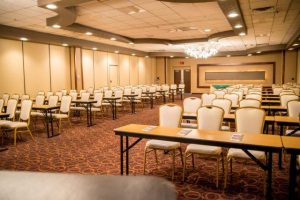 Founded in 1969, The Woodlands is a boutique-style hotel, conference and event resort in the foothills of the Pocono Mountains.
We are known for our distinct "Woodlands Experience:" Exemplary corporate events, conferences, dining, dance and party venues, the finest lodging and unforgettable hospitality.
The Woodlands is nestled by the stunning Laurel Run stream and forested grove. We are minutes from Routes 81, 84, 380, and the PA Turnpike. We are also minutes from attractions like the Mohegan Sun Pocono Casino and exceptional natural scenic landmarks.
The Woodlands is convenient to the entire Tri-State region – just 2 hours from Philadelphia, Manhattan and Harrisburg.
Our clientele includes major associations, corporations, and non-profits who expect exceptional conferences, black tie galas, tournament venues, corporate picnics, and five star meetings.
---
Only a short drive from where you are.
Allentown, PA – 78 mi. – 1.5 hrs.
Baltimore, MD – 192 mi. – 3.5 hrs.
Boston, MA – 315 mi. – 5.5 hrs.
Buffalo, NY – 245 mi. – 4.5 hrs.
Harrisburg, PA – 126 mi. – 2.5 hrs.
Hartford, CT – 208 mi. – 3.5 hrs.
Montreal, QUE – 394 mi. – 7.0 hrs.
New York, NY – 125 mi. – 2.5 hrs.
Philadelphia, PA – 117 mi. – 2.0 hrs.
Pittsburgh, PA – 280 mi. – 5.0 hrs.
Raleigh, NC – 500 mi. – 8.5 hrs.
Syracuse, NY – 140 mi. – 2.5 hrs.
Toronto, ONT – 372 mi. – 7.0 hrs.
Washington, DC – 230 mi.- 4.5 hrs.
Our complimentary shuttles bring customers day and night to and from the Wilkes-Barre/ Scranton Airport
(just 15 minutes away).
---
Planning an event for 10 or 1,000 guests?
The Woodlands creates memorable experiences that always achieve results and exceed expectations.
---
Meetings & Seminars:
The Woodland's 12,000 plus square feet of event space supports any custom configuration: Small breakout rooms accommodating round-table discussions, board meetings or small private dinners – and expansive ballrooms for major gala events. Complement your event in one of our two charming outdoor locations along the picturesque Laurel Run stream or forested grove.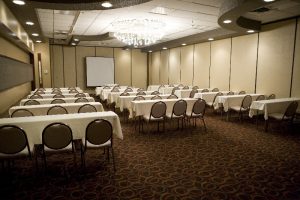 ---
Dining:
The Woodlands features custom catered menus for every group event.
See our Catering Menus & Facility Layouts
Our clients also love our on-site Japanese Hibachi/Sushi restaurant, Shogun; our brick oven eatery, Crescenzos, with sports and espresso bar; our SKYY Vu DeckBar; and our Executive Lounge.
And The Woodlands hotel accommodations will delight and relax your clients.
---
Mix & Team Build:
Who knew building employee productivity could be so much fun!
Your organization's success is largely built on its ability to create teamwork. Team building at The Woodlands – outside of your regular company office environment – creates tangible productivity and motivational benefits that are just plain magical – whether it's employee training or simply super playful activities. Morale and leadership skills are built. Better team relationships are created. Creativity appears out of nowhere. Benefits like these to your bottom line are so important that companies and associations include team-building at The Woodlands into their standard training curriculum. So, looking for motivating and fun outside the cubicle team building experiences for your next event? Talk with our sales team!
Here's just a sampling of The Woodlands and our partners' team building opportunities.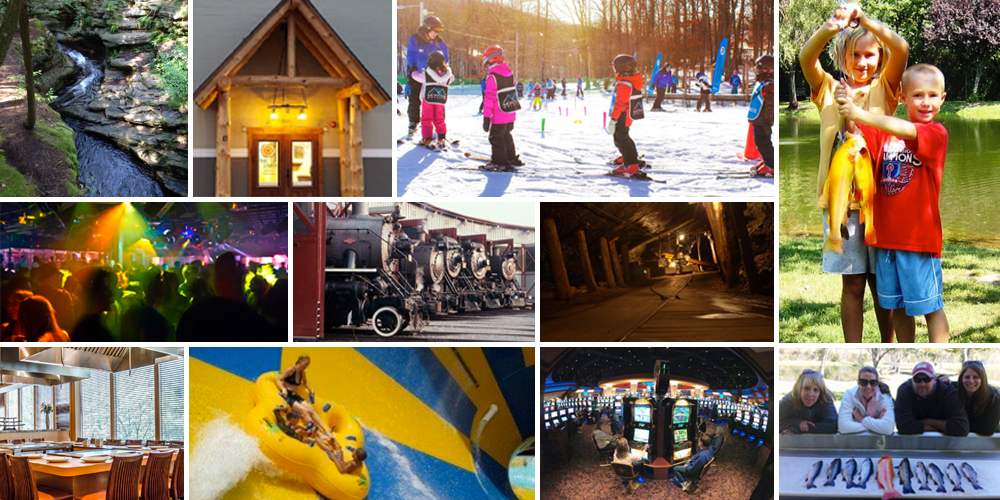 Build real or simulated pistol marksmanship skills at the Cabin Armory and Training Center, just minutes from The Woodlands. Mix and unwind in our famed on-site nightclub, Evolution. (The Woodlands is the only hotel regionally offering you a private nightclub for exclusive corporate events.) Recharge in our heated indoor pool. Cool off with cocktails pool-side with a day in the sun at our seasonal heated outdoor pool. We're also minutes from natural scenic hiking gems – like the Seven Tubs Nature Area and Ricketts Glen State Park.
We offer free shuttles to Mohegan Sun Pocono Casino – just minutes from The Woodlands.
Journey 300 feet beneath the earth with the popular Lackawanna Coal Mine Tour. Experience the history of harvesting "black diamonds" that fueled America's Industrial Revolution.
Ski, Snowboard, snowtube, or airboard at one of the top ski resorts in PA: Montage Mountain Resorts. Thrill and chill at the summer Montage waterpark. Experience the romance of trains at Steamtown National Historic Site, the National Park Service's expansive living museum to all things locomotive! Enjoy the fishing at Big Brown Fish and Pay Lake, Effort, PA.
You'll find it all right #HEREINLC
NEPA – YOUR GROUP'S PLACE TO BE!
You'll be amazed with all you can experience – just a few minutes from The Woodlands. Northeast PA is a jewel of scenic natural treasures, history, skiing, snowboarding, waterparks, museums and shopping outlets – You name it! Let The Woodlands schedule your group's adventure. Just ask!
Here is just a sampling:
See More Great Local Attractions
---
U.S. Marines, Isuzu, and Cars.com product names, logos, and brands are property of their respective owners. All company, product and service names used in this website are for identification purposes only. Seven Tubs photo credit: Jennifer McQuillen